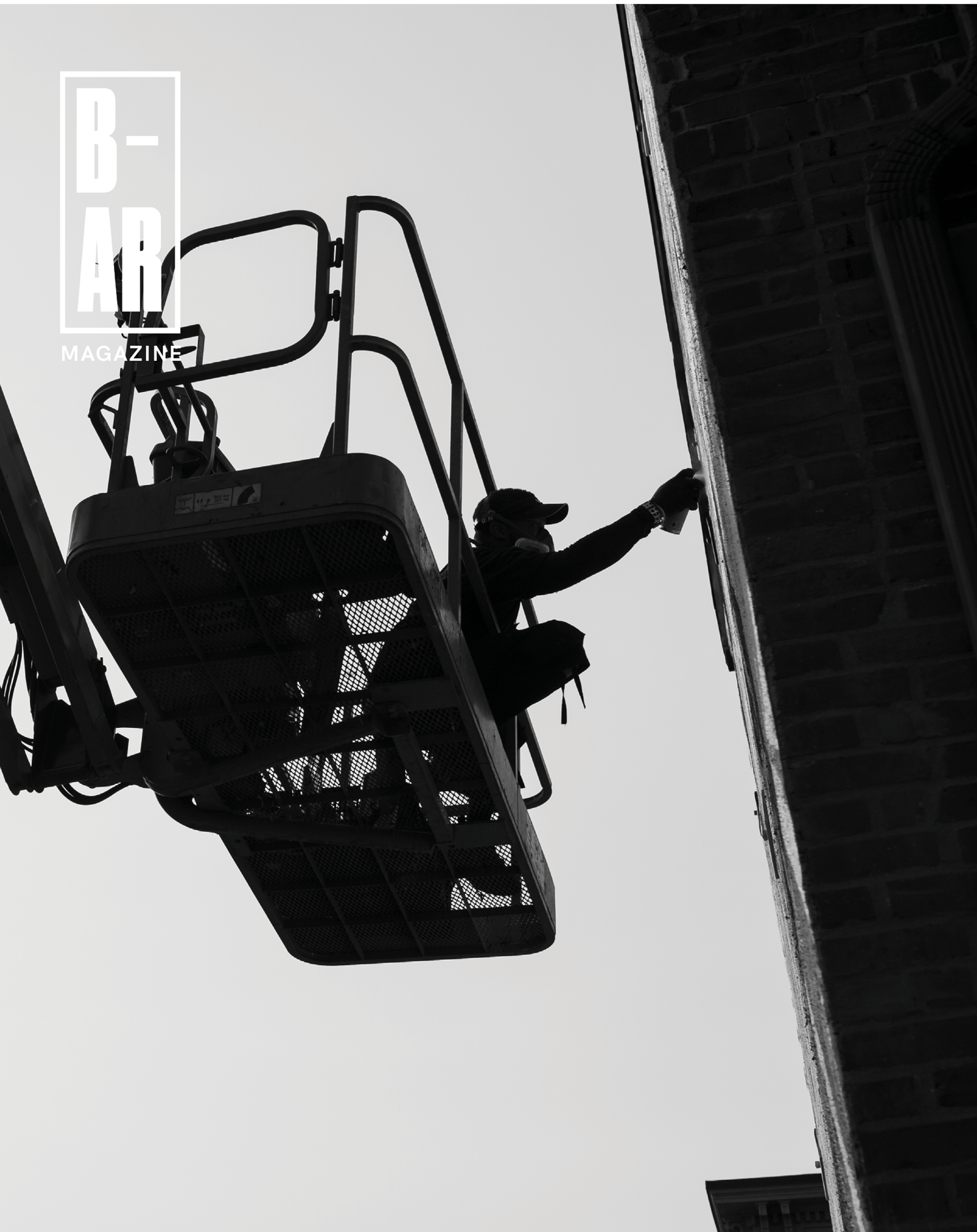 Issue 04: The Public Art Issue
The Public Art Issue seeks to examine the ever-evolving factors at play when access, sites, and engagement shape the development of art and artists in the public sphere. As the roles of audience and activism shift in response to tension between bureaucracy and community, this issue provides room for reflective and forward-thinking discourse on the matter. To this end, we consider the language surrounding public art as the rise of new digital and physical platforms expand our definitions of public space.
Issue 04 Features:
Nick Cave
Silvia López Chavez
Boston CyberArts
Shaka Dendy
Nicole Eisenman
Olafur Eliasson
Juan Obando
Problak
Border Patrol Maine
Daniela Rivera
(IMAGINE) Sneha Shrestha
Rosie Weinberg
With Writing From:
Isabella Achenbach
Autumn Ahn
Anulfo Baez
Aaron M. Ellison
Caitlin Foley
David Buckley Borden
Erin Genia
Arielle Gray
C. Shardae Jobson
Heather Kapplow
Cher Krause Knight
Theresa Mitchell
Ottessa Moshfegh
Denis Mwaura
Misha Rabinovich
Lily Scheindlin
Evan Smith
And Guest Editor at Large, Jen Mergel
With a discussion including:
Che Anderson
Kenneth Bailey
Lucas Cowan
Barry Gaither
Leah Triplett Harrington
Sarah Hutt
Jameson Johnson
L'Merchie Frazier
Cover Image: Problak by G. Ortiz
Special thanks to Now + There for their generous support of select Issue 04 writers!