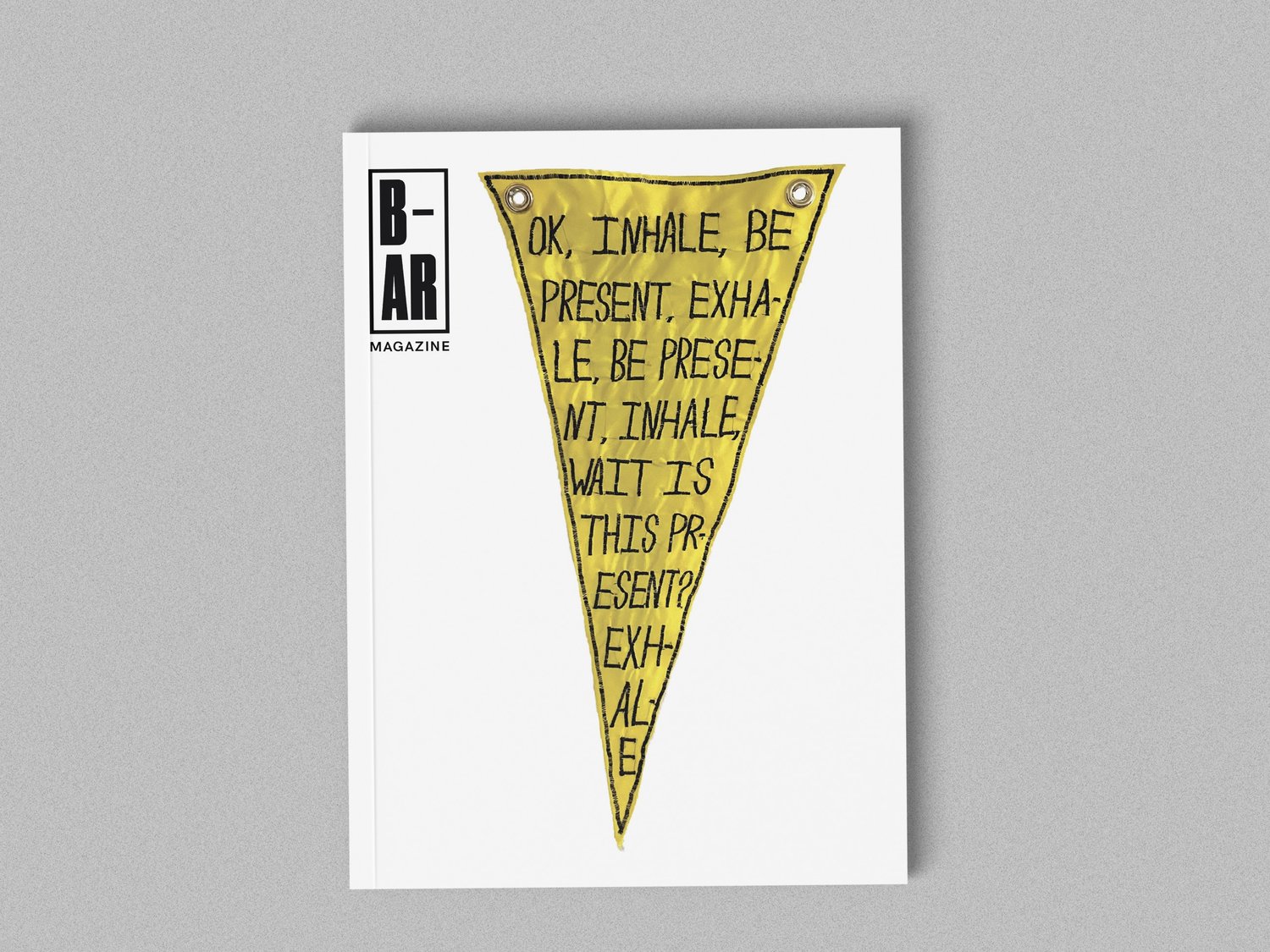 Issue 09: Burnout
About Issue 09: Burnout
This issue is dedicated to exploring how burnout can act as a catalyst for collaborating and collective organizing while also acknowledging the necessity for care in moments of exhaustion. The work presented in this issue digs into the complex power dynamics inherent to labor, care work, and unseen effort. How does burnout lead to precarity for small organizations, art spaces, or even personal practices? What does a post-burnout culture look like?
Contributors:
Gabi Abrão
Ché Anderson
Chenoa Baker
Matheus Cabral
Anneke Chan
Yng-Ru Chen
Marcus Civin
Paige Curtis
Julia Emiliani
Carlie Febo
Michelle Millar Fisher
Shana Dumont Garr
Tessa Bachi Haas
Nakia Hill
Josie Thaddeus Johns
Masha Keryan
Isabella Kiser
Matthew Lawrence
Oliver Mak
Jeneé Osterheldt
Caitlin Julia Rubin
Abigail Satinsky
Erin Segal
Danni Shen
Michelle Stevens
Brooke Stewart
Logan Wilder
Nemo Xu
Zhidong Zhang
Featuring:
Golden
Rachael Arauz
Kamaria Carrington
Emma Chubb
Joëlle Fontaine
Kate Holcomb Hale
Katrine Hildebrandt-Hussey
Kara Elliott-Ortega
Andy Li
Lori Lobenstine
Mark Anthony Hernandez Motaghy
Cecilia (Ceci) Méndez-Ortiz
Toni Pepe
Meg Rotzel
Behind VA Shadows
Kim Szeto
Edited by:
Kaitlyn Ovett Clark
Zoë Gadegbeku
Karolina Hać
Jacqueline Houton
Leah Triplett Harrington
Jameson Johnson
Maya Rubio
Jessica Shearer
Cover: Andy Li, "The Exhale," 2022.