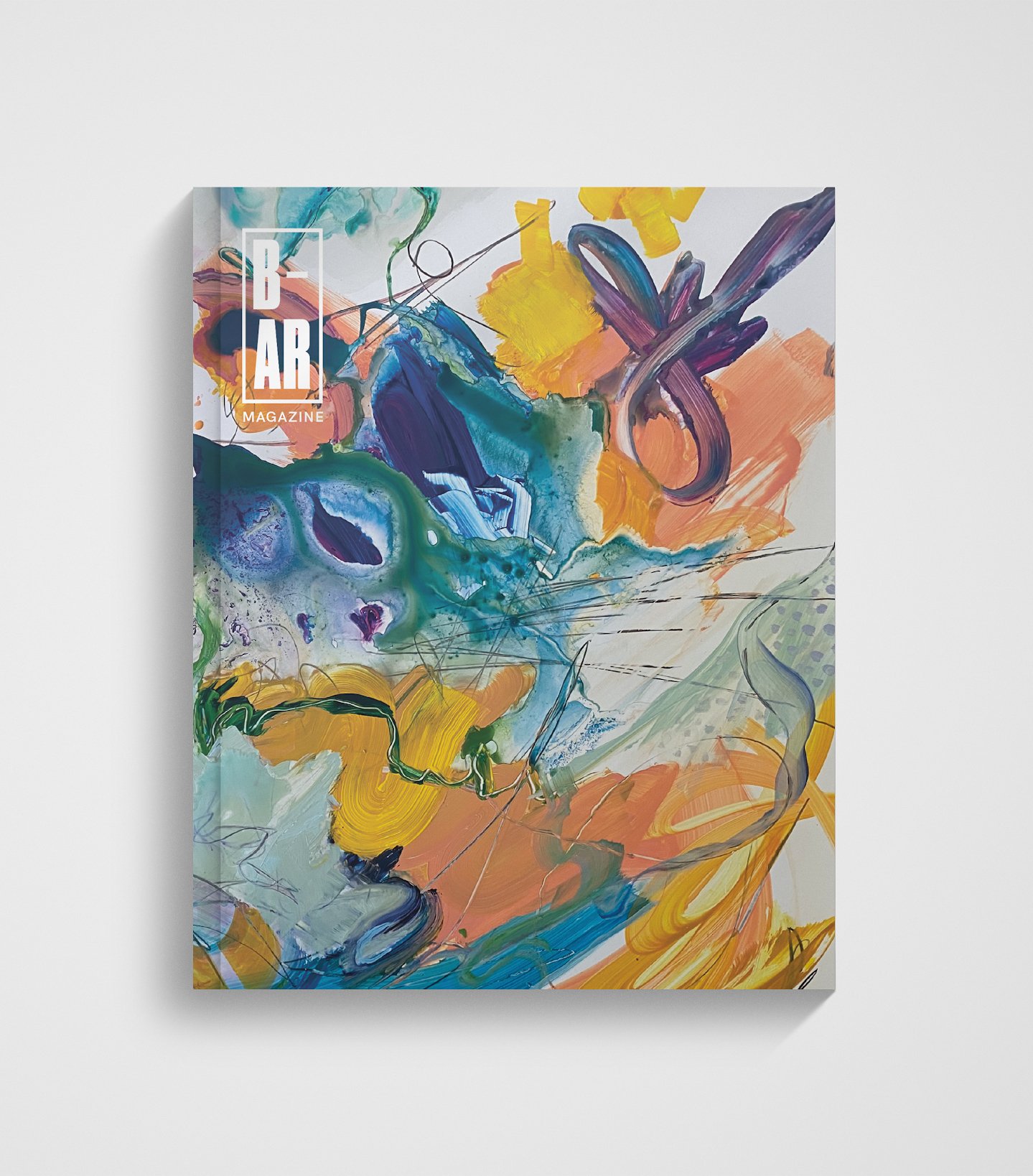 Issue 06: Timestamp
We are pleased to present Boston Art Review's sixth issue, Timestamp. This issue features stories, artist projects, and reflections that are collaborative and that reckon with the most urgent issues of our present moment: the impact of the pandemic, the continued fight to upend violent, systemic racism, a new president, and so much more.
Nakia Hill generously joined as a guest editor and oversaw a section dedicated to reclaiming space and celebrating Black writers, artists, and creators based in Boston titled "Revel in Black Excellence." The section, which comprises nearly half the issue, is a space for joy, healing, journeys of self, remembrance, and visions of future through an African diasporic lens.
Issue 06 will be shipped in mid-January. Order by January 16 to ensure your copy is in the first batch of shipments.
In addition to trying to cover our printing costs, we are fundraising for several organizations offering programs and resources for empowering BIPOC members of our community. Editor Nakia Hill has selected a handful of wonderful organizations we are excited to support. We will be donating 15% of all Issue 06 sales to Mothers for Justice and Equality, Youth Guidance's Becoming A Man Boston Program, Build Boston, and Black Market.
CONTRIBUTORS:
Danielle Abrams
Jenna Crowder
Olivia Deng
Margo Gabriel
Shana Dumont Garr
Erin Genia
Lydia Gordon
Karolina Hac
Asiyah Herrera
Olivia J. Kiers
Alex Lukas
slandie prinston
Jonathan Rowe
Cassandra Rodriguez
Mallory A. Ruymann
Gabriel Sosa
Jacquinn Sinclair
Michelle Stevens
Christopher Streat
Mel Taing
Martina Tanga
Elizabeth TiBlanc
Rico St. Paul
Lex Weaver
FEATURING WORK BY:
Marvin Bynoe 
Cicely Carew 
Sonya Clark 
Kai Grant
Jesse Aron Green
Stephen Hamilton
Aaditi Joshi 
Philip Keith 
Perla Mabel 
Ayana Mack
Thaddeus Miles
Lauren Miller
Beatrice Modisett
Destiny Palmer 
Cristi Rinklin
Evelyn Rydz
Shelter in Place Gallery 
Joe Wardwell
Sam Williams 
Chantal Zakari 
. . . and more
POSTER INSERT:
Shaka Dendy
COVER IMAGE:
Cicely Carew, For what is bitter and what is sweet is all for my growing, 2020. Acrylic on yupo paper, 26" x 40."
GUEST EDITED BY:
Nakia Hill
EDITED BY:
Jameson Johnson, Phil Zminda, Jacqueline Houton, Leah Triplett Harrington, and Maya Rubio
DESIGN BY:
Julianna Sy and Nicole Whitted
Interested in supporting the future of Boston Art Review? Learn more here: http://bostonartreview.com/support/