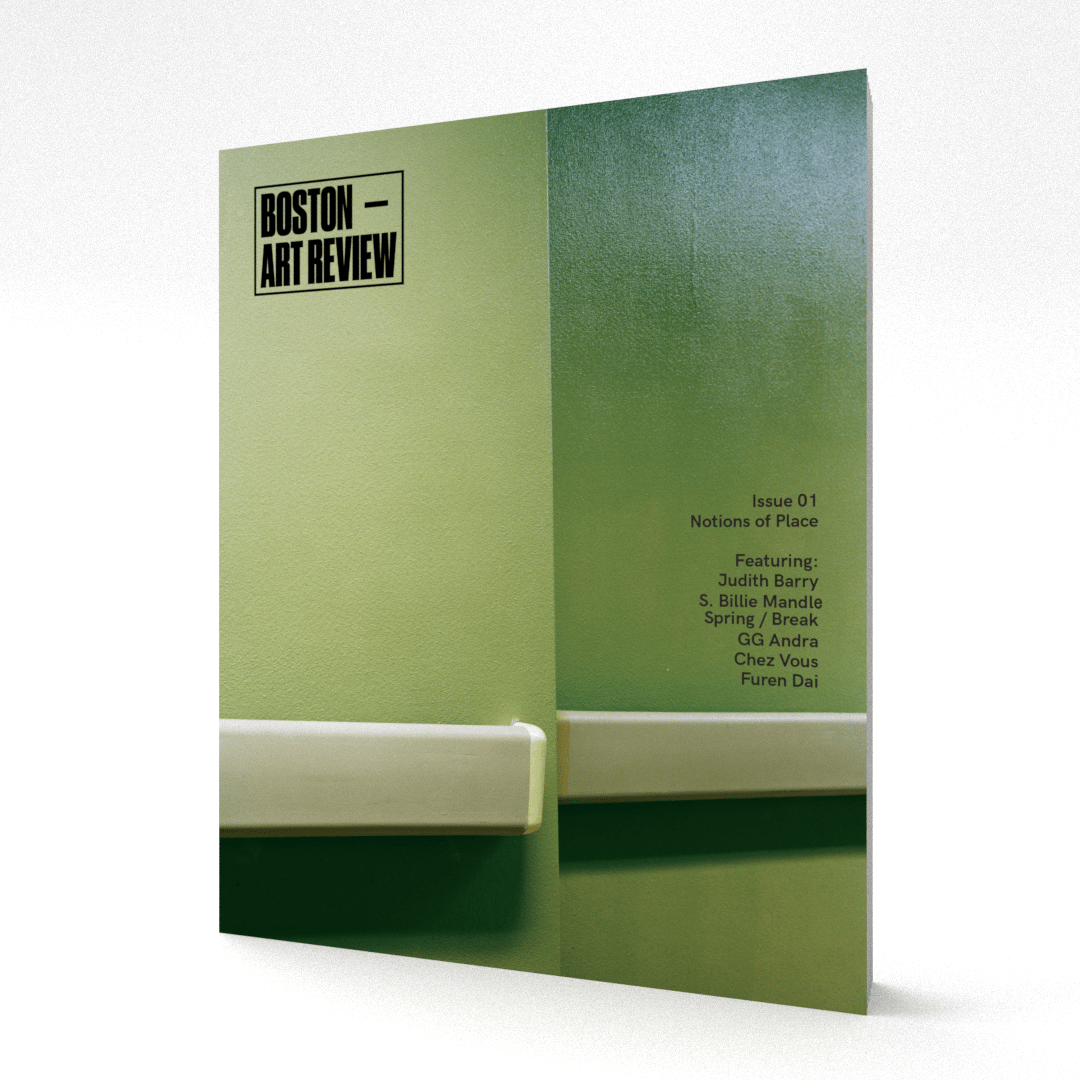 Issue 01: Notions of Place - Limited second print available
Boston Art Review's first print publication, "Notions of Place," features over 25 reviews, interviews, essays, and features from artists and writers in Boston and beyond.
-Art in a Digital Landscape, a conversation with Judith Barry
-An exhibition review of "Let Us March On: Lee Friedlander and the Prayer Pilgrimage for Freedom" by Samuel Adams
-On Surveillance: An interview with Chantal Zakari and Mike Mandel
-Featured Interviews from SPRING / BREAK by Lauren Pellerano Gomez
-Dismantling Borders: A Review of Hito Steyerl's "Liquidity Inc"
-Making Room: An exploration of artist led spaces by Phil Zminda
-A conversation on memory and place with Kristin Texeira
…and much more
Thank you for supporting Boston Art Review! Enjoy.
Edited by: Jameson Johnson and Lauren Pellerano Gomez
Designed by: Julianna Sy
Creative production by: Spencer Bateman, Emily Boyle, and Mana Parker,